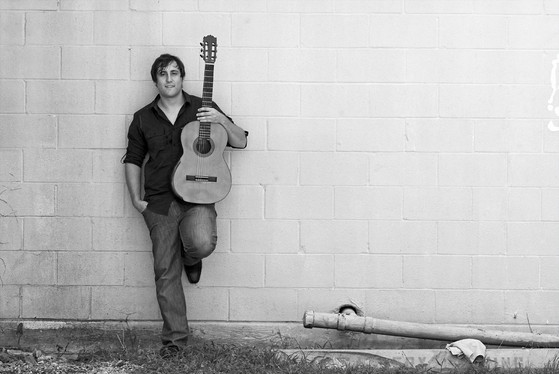 Blake received an electric guitar as a gift when he was 13 and decided to begin lessons at a local music store. His teacher showed him the ropes then, before he knew it, he was hooked and started playing music regularly with his friends. Time flew by and he found himself wanting to take his career and his love for music to the next level.

Blake graduated from Southwestern University Sarofim School of Fine Arts in 2011 where he studied classical guitar under Steve Kostelnik, a virtuosic concert artist and professor of guitar at Southwestern University. During Blake's stay at Southwestern, he was a founding member of the Southwestern Guitar Society and Southwestern Percussion Society. He also performed in Master Classes under celebrated guitarists such as Michael Partington, Andrew Zohn and Richard Savino.

Upon graduating, he moved to Denton, TX and, in addition to teaching private lessons, structured musical activities for children within the DISD after school program. Blake has recently moved to Humble, TX and continues to educate through private lessons at his teaching studio. Blake takes pride in successfully using the same teaching methods that accredited Universities use while maintaining a patient yet enthusiastic approach that is unique to the needs of each student. 

Call or Text Today! 940-206-5488
Teaching Philosophy
None of my lessons are exactly the same. Each lesson is tailored to meet the unique needs and goals of every student. I want to figure out who you are and where you want to go musically then use that as a foundation to build a lesson plan. I teach with a laid back yet engaging style and never harshly criticize.

The more comfortable you feel during the lesson the more we can get accomplished. You or your child should feel free to ask questions and play an active role in the learning experience.Please don't hesitate to call or text (940)206-5488 with any additional questions you might have about me, my teaching style, pricing and/or materials.